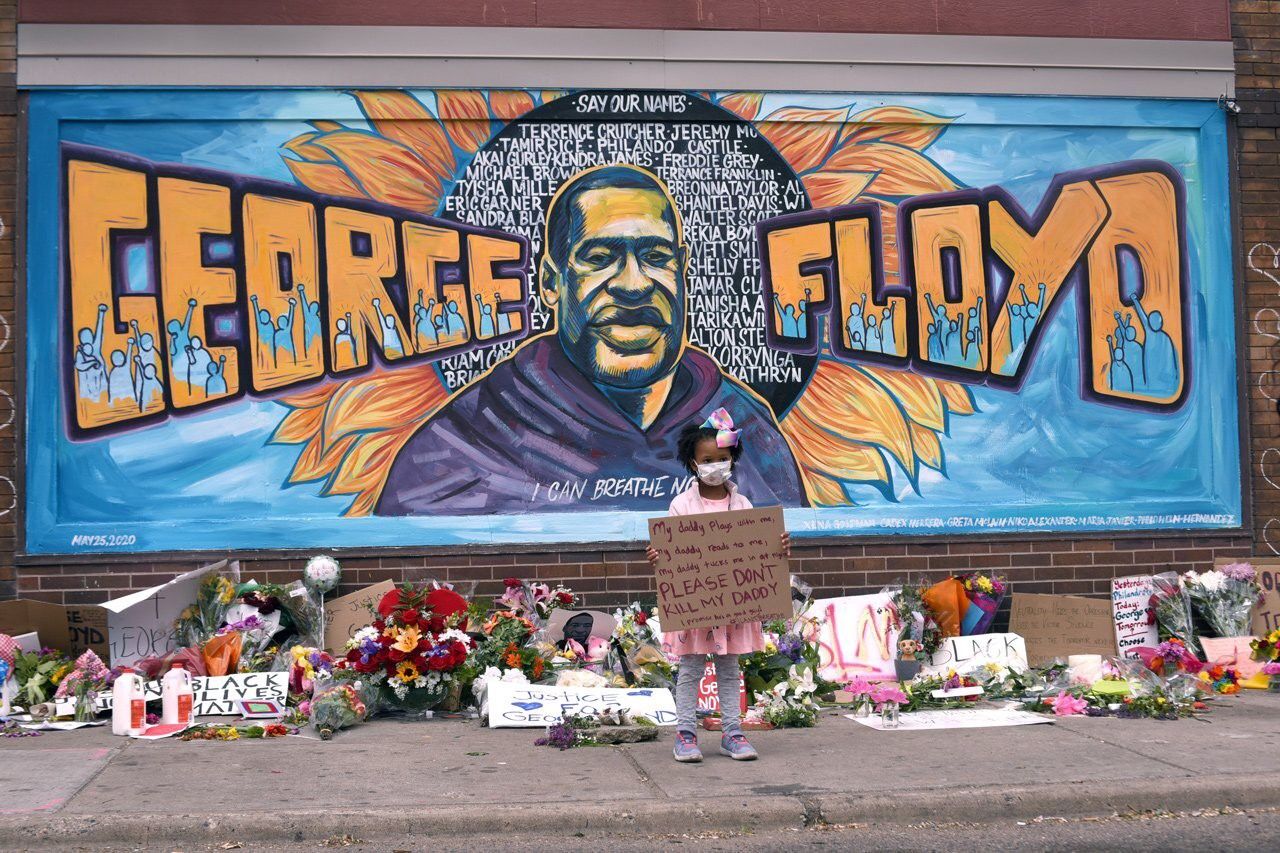 My name is Jennifer Lanier, Co Artistic Director of Original Practice Shakespeare Festival. A couple of days ago, I found myself remotely in front of a granting organization to talk to them briefly about what OPS Fest is doing to further equity, diversity, and inclusiveness and how I thought this organization could support us in that work. I talked about our online shows: our experimenting with remote performing, what worked, what didn't, how we engaged our audience directly, and what we wanted to try next. I made them laugh frequently and answered questions and the call ended and I could not stop crying. I cried because all my theatre's equity work did not stop those four cops in Minneapolis from killing  George Floyd. I cried because all my theatre's focus on inclusiveness did not help three white men in Georgia see Ahmaud Arbery as a person jogging instead of as a threat to be extinguished. I cried because all my theatre's work on diversity did not stop the police from assuming that any black person is a guilty black person and raiding the wrong apartment, killing Breonna Taylor. I cried because in order to guarantee that this big brown butch lesbian made it safely to my upcoming doctor's appointment and back, I felt the need to ask my blonde, blue-eyed son to drive me.  
I am expected to write a well-reasoned, clear response to everything that's happening in the country right now. I'm expected to exhibit calm and thoughtfulness, maybe even a little wisdom and hope. The problem is I am so angry. As a black woman, as a person of color, as a queer woman who is frequently mistaken for a man, I know that every time I walk outside, I am in danger from police. Every time I get behind the wheel of a car, I am in danger from police. Every time I play an intense character in the park, I am in danger from police. Every time I stand up for myself and my rights in public, I am in danger from police. So it's hard for me to remain calm, cool, and collected in the face of this particular national upheaval. As artistic director of a theater, I'm supposed to talk about how we are standing by George Floyd's family and standing by the beautiful people who are so upset about this heinous act that they are braving a pandemic to exercise their First Amendment rights. And I do. And my theater does. But the fact of the matter is I'm pissed as hell. And you should be too. "The right of the people peaceably to assemble, and to petition the Government for a redress of grievances" is democracy in action. It's Civics 101.  
Barack Obama wrote in the Medium today, speaking of this tragedy and the nationwide response, "the waves of protests across the country represent a genuine and legitimate frustration over a decades-long failure to reform police practices and the broader criminal justice system in the United States… [and] yes, we should be fighting to make sure that we have a president, a Congress, a U.S. Justice Department, and a federal judiciary that actually recognize the ongoing, corrosive role that racism plays in our society and want to do something about it. But the elected officials who matter most in reforming police departments and the criminal justice system work at the state and local levels." Many people used the phrase often credited to former Speaker of the House Tip O'Neill, "all politics is local." Friends, there is an election coming up in November. Pay attention to the local and state races. They are the ones with the power to appoint the change-makers in police reform. They are the ones who decide whether more money goes to riot gear or arts in public schools; to tear gas or support for houseless folx; to checking federal government boxes on "substantial compliance" or giving the Portland Committee on Community-Engaged Policing real power to fulfill the spirit of their mission.  
I write this today as the voice of my theatre company. OPS Fest stands with our neighbors, our colleagues, our friends as concerned citizens, as queer people, as people of color, as straight allies, as white allies. We are tired. We are heart-broken. We are angry. We say, loudly and clearly, BLACK LIVES MATTER. BLACK LIVES MATTER. BLACK LIVES MATTER.  
With you all in the struggle, 
Jennifer Lanier, Co Artistic Director  
Original Practice Shakespeare Festival